Is there is something you would like to share? Please let us know; click here
_____________________________________________________________________________________________
October 2022
Recently the results of the Auckland Interclub Shootout were revealed. This year, 8 clubs competed. The Auckland Photographic Society won for the second year running and Howick pipped us for second place by just 1 point. Placing third was a tremendous result for us. Congratulations to our team; Lynn Fothergill, Linda Thorne, Aaron Potter, David Orange, Wayne Thornton and Bryan Lay Yee. Special congrats to David who won the Speed theme.
Check this out; Shootout Big Reveal
Unfortunately it doesn't put clubs or names to images ( I inserted titles and names for MPS images) but you get the general idea.
Bryan
May 2022
NZ Natural History Competition
Congratulations to Pauline Smith for winning Gold in our annual competition with her fabulous image Orthodera novaezealandiae, Praying Mantis and receiving the MPS NZ Natural History Cup which was kindly donated by Margaret and John Penney.
Lynn Fothergill won Silver with Royal Spoonbills,Platalea regia
Bryan Lay Yee won Bronze with Mt. Ngauruhoe, Winter on the Volcanic Plateau
To see all the awarded images click here
March 2022
Canon Online Round 1
Congratulations Lynn Fothergill for winning Round 1, Canon Online 2022 with her image "Hit and Miss".
Check out all the results: https://photography.org.nz/canon-online-current-results/
December 2021
MPS 2021 Aggregate Points Winners
Open Aggregate Points
1st: Pauline Smith – 232
2nd: Allysa Carberry – 128
3rd: John Penney – 126
Set Aggregate Points
!st: Bryan Lay Yee – 244
2nd: Chris Jaggs – 216
3rd: Theresa Simson – 157
Total Aggregate Points
1st: Bryan Lay Yee – 282
2nd: Lynn Fothergill – 268
3rd: Pauline Smith – 243
Canon Online Round 6
Congratulations Pauline Smith for placing 8th in Round 6, Canon Online 2021 with "Dewdrops on a Leaf". Check out all the results: https://photography.org.nz/canon-online-current-results/
November 2021
Auckland Interclub Shootout
The Annual Auckland Interclub Shootout was held in August. Unfortunately we were unplaced this time.
Thanks to team members David Smith, Linda Thorne, Theresa Simson (Reserve), Bryan Lay Yee, Aaron Potter, Elaine Tourangi and Riki Tourangi for their efforts representing MPS.
Roll on next year!
MPS Shootout Set:
_____________________________________________________________________________________________
MPS Set of Four Competition
Congratulations to Pauline Smith for winning our annual Set of Four competition.
_____________________________________________________________________________________________
Canon Online Round 5
Allysa Carberry's inspiring "Self Portraits during a Breast Cancer journey" has won Canon Online, Round 5. Congrats and Respect! Bryan Lay Yee's "Ninja Fashionista" placed 9th. The judge was none other than David Smith. View full results and David's comments; https://photography.org.nz/canon-online-current-results/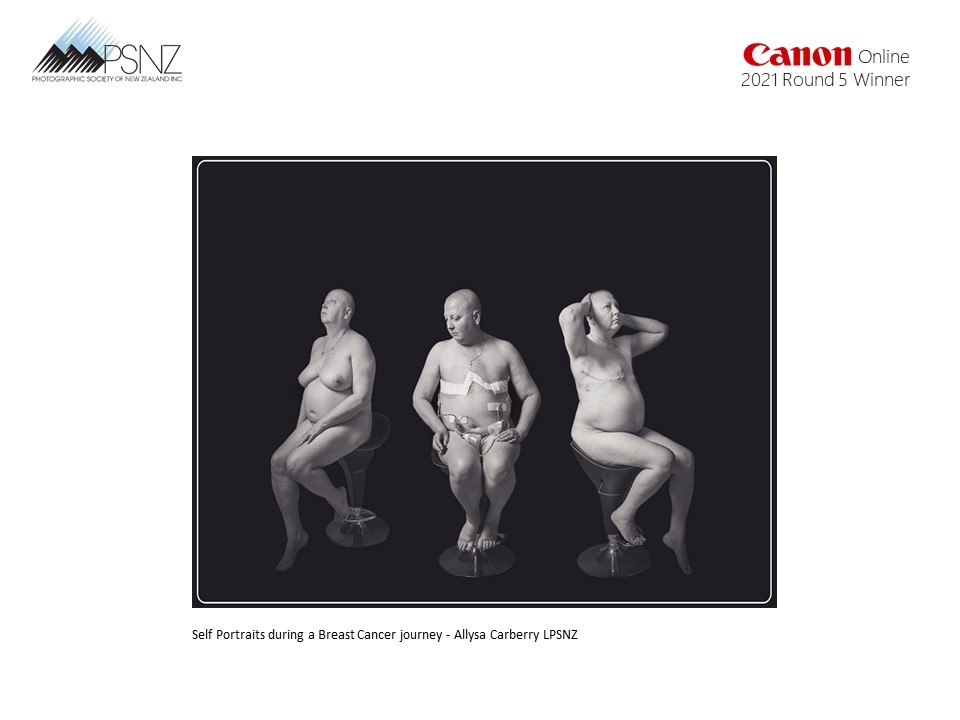 _____________________________________________________________________________________________
Ambury Farm Field Trip – 21/11/21
5:57am; Aaron and I arrived at the front gate. The place was deserted except for an early bird rooster. The gate was closed but it opened at precisely 6:00am.
Ross joined us in the empty car park shortly after.
It was a beautiful Sunday morning. The sun was rising while a big moon was setting amongst fluffy clouds painted pink. I'm telling you all this because by the time I had parked and pulled out my camera the moon was hidden behind the cloud! A lost photo op but never mind, we were there to photograph animals and birds.
The early morning light was perfect for photography and we had the place to ourselves except for the odd walker, jogger or biker. The farm animals were a good option, after all they weren't going anywhere. The shore birds were a different story. Apart from a large flock of roosting seagulls and a preening oyster catcher in the far distance, there wasn't much more exotic to see for a long time. We didn't venture far from the bird hide area but in the end it didn't matter. As they say "All things come to those who wait." Luckily for us this was the case. In succession, a white faced heron, pied stilt, and dotterel paraded back and forth right in front of us, feeding as they went! It was great just to be out in the fresh air, but that topped it off nicely for me.
10:00amish; No one else had turned up. Ross and Aaron had to be elsewhere and the farm was filling up with people….our cue to call it a wrap.
See you at the next one.
Bryan